« Ovation USA shuts down | Main | 10 String Fanned Fret Mandola-Giroaurd Mandolins »

April 29, 2014 | Giant Steps and the Bee Gees
We posted this great study in 'ii V7 I' progressions in the classic John Coltrane tune, "Giant Steps" a few years ago. A virtual "rite of passage" song for the jazz student, this manifests rapid-fire 'ii V7 I' changes at light speed. It's fun to try, and even for the beginner at slower a tempo, the opportunity to see it unravel visually in action is quite an education.
This Dan Cohen YouTube video presents not only the tune, but written map of some of 'Trane's own solo riffs.
View video: Giant Steps by John Coltrane


---

Now for something completely bizarre, a downright sacrilegious arrangement.

A pop "Bee Gees" version:

View video: Giant Steps The Bee Gees

Instrumental solo by Holland trombonist, Ilja Reijngoud.

---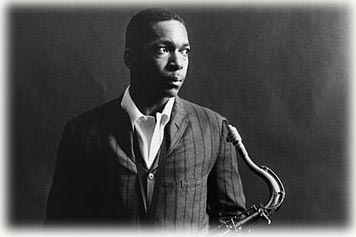 Sample and Purchase John Coltrane music
Posted by Ted at April 29, 2014 5:55 AM