« Giant Steps and the Bee Gees | Main | Giant Steps PDF »

May 1, 2014 | 10 String Fanned Fret Mandola-Giroaurd Mandolins
Mandolin building innovation is always exciting here! Other great builders have tackled the complex task of adapting a fanned fret system for a hybrid 10-string mandolin/mandola, and the latest to throw his hat (and protractor) into the ring is the New Hampshire building team of Max & Lauri Girouard.
Max has talked of this for months, if not years and he's recently posted some pictures of his CAD drawings on their Facebook Page. We can't wait to see what they come up with.
Max writes, "Finished designing it CAD. I'll admit, this one was confusing with all the strange compound angles and different scale lengths."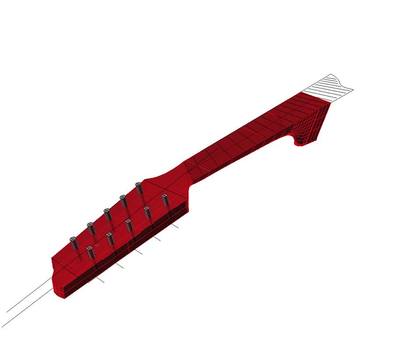 10 String Fanned Fret Mandola neck.
"Here is a shot of the peghead end. Most of our pegheads sit at a 10 - 14 degree angle from the fretboard plane. But this one is also tilted at an angle of 4.59 from left to right"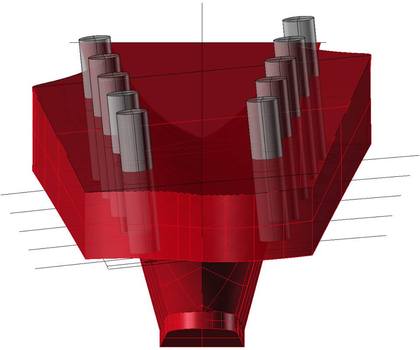 Glorious! We'll keep you posted. Meantime check out the Giroaurd Facebook Fan Page for some other beautiful instruments.
Builder contact: Girouard Mandolins
115 Spring St
Contoocook, NH 03229
603-475-7883
Read review: Girouard A-body mandolin (jazz-voiced)

---

Past 10-strings on this site:
Lawrence Smart FF10 10-string mandolin
Rigel 10-string project, part 2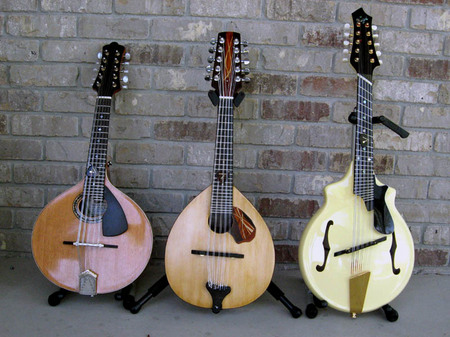 Thirty
Posted by Ted at May 1, 2014 7:46 PM