« Quality differences in solid body emandos? | Main | Dunlop "Primetone" series pick »

February 15, 2014 | End of JM11 & JM10B
Since 6-9 months is about the amount of time the JM11 strings lasted, we're repeating last July's announcement about the end of the JazzMando loop-end and ball-end strings. Many fans might have missed it. Weary of the inadvertent string quality and subsequent replacement issues, we made the decision to stop selling them.
Archive article: The end of JazzMando JM11 strings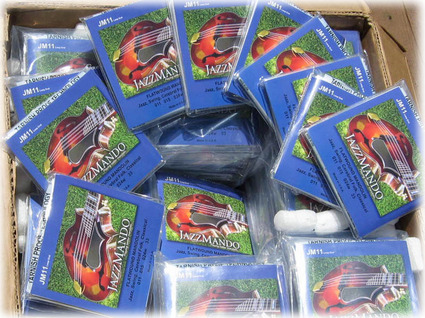 For those that do like loop-end flatwound strings, we recommend the D'Addario FW74 string set from your favorite local D'Addario string dealer. We worked personally with D'Addario R&D team in developing the best gauging. We're confident they will replace the JM11 strings adequately.
For those of you who purchase these over the years, we thank you for your support.
Posted by Ted at February 15, 2014 9:49 AM