« New Shoreline Gold JL Smith Tele-mando | Main | MMQ Members play on Smart Mando Quartet »

September 13, 2013 | Contoocook couple produces masterful mandolins
Great article in the Concord (New Hampshire) Monitor on the east coast's premier mandolin building couple Max & Lauri Girouard. Their craft has achieved nearly viral online popularity, selling at major retailers in Southwestern US and internationally at The Acoustic Music Company in Brighton UK.
From the article: "In 2011, Lauri suggested Max quit his day job at a Cambridge biotechnology company, where he ran precision equipment used to manufacture pharmaceuticals, so he could focus on building instruments. He took his wife's advice.
"'Surprisingly, even in a bad economy, we've got our head above water and we're in a stage of growth,' he said. 'The business is in the first couple of years, and we're turning a profit already. That's really good.'"
Read more: Contoocook couple produces masterful mandolins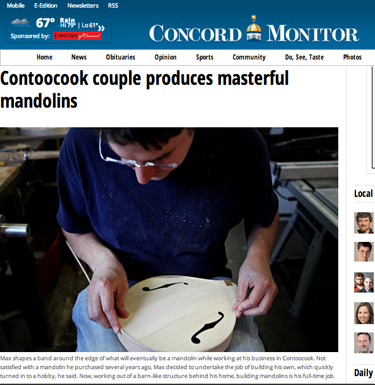 Read review: Girouard A-body mandolin (jazz-voiced)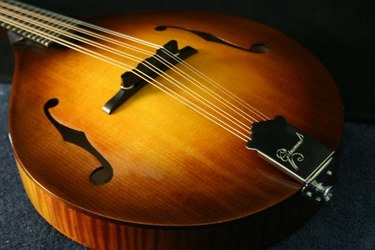 Posted by Ted at September 13, 2013 5:32 AM