« George Barnes and the Jazz Renaissance Quintet | Main | Contoocook couple produces masterful mandolins »

September 11, 2013 | New Shoreline Gold JL Smith Tele-mando
Nothing like the full-bodied quack of a Fender Telecaster guitar, and the iconic silhouette makes a great electric mandolin. One of the best kept secrets in today's "Tele-mando" building world is the work of Florida builder John Smith. His "JL Smith" 4- and 5-string instruments in their classic finishes are a fantastic workhorse instrument, capable of rich tone and built with impeccable quality control.
We've had our own JL Smith Sea Foam Green 5-string since early 2009. John recently introduced a classic Fender color, his version of Shoreline Gold. His 4-strings start at $799, and you can choose from a number of pickup options. Smith enjoyed a glowing review in Vintage Guitar Magazine in October 2009.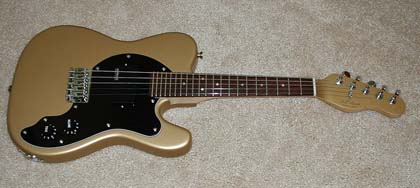 If you've been looking for "next step" electric up from a Mandobird or Saga especially with a Telecaster like sparkle and crack, this would be a great choice.
Builder website: JL Smith Mandolins
Read JazzMando Review: JL Smith 5-string Electric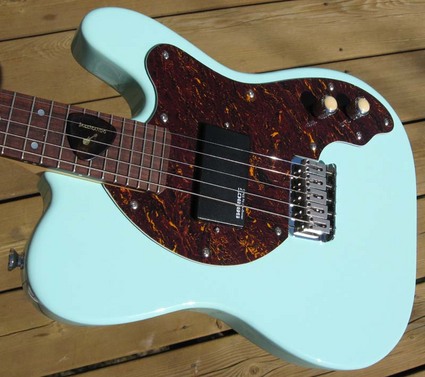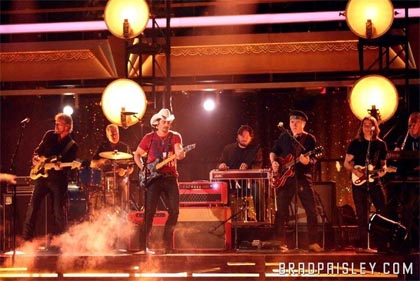 Brad Paisley Band. Far right, JL Smith 5-string electric mandolin
Posted by Ted at September 11, 2013 5:28 AM