« Contoocook couple produces masterful mandolins | Main | Clark OMs on deck »

September 15, 2013 | MMQ Members play on Smart Mando Quartet
We had the chance to personally audition the craft of Hailey, Idaho builder Lawrence Smart in 2010 with a delicious fanned-fret 10-string mandolin and it was a treat.
Documented on YouTube is a rare opportunity to experience his "Element" quartet at this summer's Healdsburg Guitar Festival in the capable hands of the Modern Mandolin Quartet. Not often you get to enjoy the literal range of a builder's work in a stage performance like this.
Members of the Modern Mandolin Quartet, Dana Rath, Paul Binkley, Adam Roszkiewicz with substitute mandolinist, Lief Karlstrom.
Link: Modern Mandolin Quartet Members play on Smart Mando Quartet


Read past review: Lawrence Smart 10-string Mandolin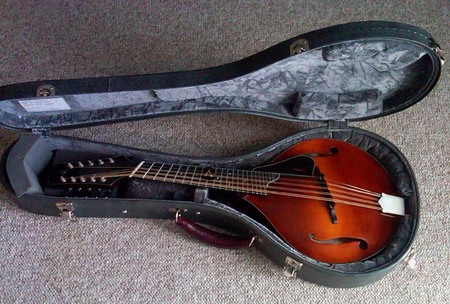 Posted by Ted at September 15, 2013 7:08 AM