« MMQ Members play on Smart Mando Quartet | Main | Mike Marshall and Choro Famosa »

September 17, 2013 | Clark OMs on deck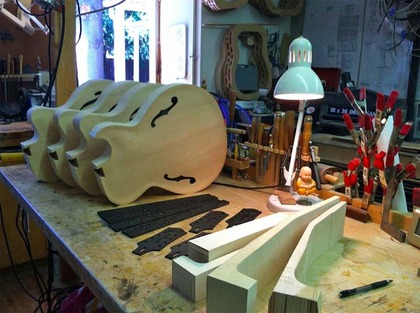 Click image for closeup
Almost as beautiful in progress as the finished product. Austin Clark recently posted some compelling pictures of the latest batch of guitar-bodied octave mandolins in his Facebook page. Forging 20-1/4" scale and 12- to 14-fret neck, the Idaho builder has developed an international reputation for quality OMs, in addition to his already stellar F- and A-bodies and 2-points.
One of our favorites of course, is our commissioned guitar-bodied Clark JM 5-string, also gaining popularity.
See more of his pictures of these and his other instruments on his Facebook page.
Link to OM album.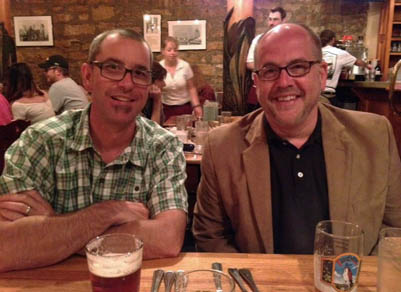 Austin Clark & Ted Eschliman
Builder website: Clark Mandolins
Posted by Ted at September 17, 2013 5:18 AM