« Genre Hopping with Chris Thile | Main | Review; Weber Gallatin Soprano Mandolin »

September 1, 2013 | Shakira "Gypsy"
Okay. We'll confess we're not a card carrying member of the Shakira fan club, but we always dig catching the mandolin in the context of stage renditions of pop hits. The following video is an example of one. It was fun to see an Ovation mandolin, in our opinion one of the best stage mandolins ever produced.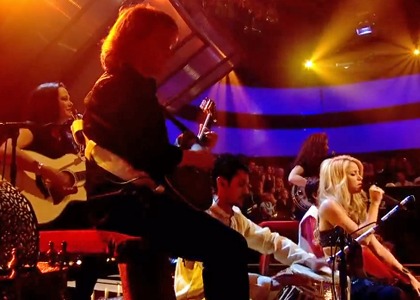 Video link: Shakira - Gypsy live performance

We'll give the super star and America Idol judge some credit for being as good a harmonica player as Bob Dylan.
Posted by Ted at September 1, 2013 4:50 PM