« Sorensen SXS mandolin. Sneak peak. | Main | Shakira "Gypsy" »

August 30, 2013 | Genre Hopping with Chris Thile
While we may not be all that wild about an overly overt audience member response even in the context of a stuffy symphony audience (even if it is Chris Thile), the artist has some very good points about the stimulating power of great art. The solo mandolin "genre hopping" demo is a rich 4 1/2 minutes of fun in the following Wall Street Journal Live video.
Always love watching him play.
Video link: Genre Hopping with Chris Thile

---
Is it just us, or does Chris look more and more like Quentin Tarantino every day?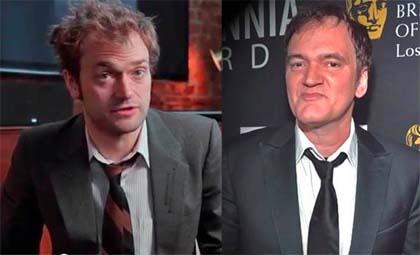 Posted by Ted at August 30, 2013 5:19 AM