« Shakira "Gypsy" | Main | Bottom of the (Minor) 9th »

September 3, 2013 | Review; Weber Gallatin Soprano Mandolin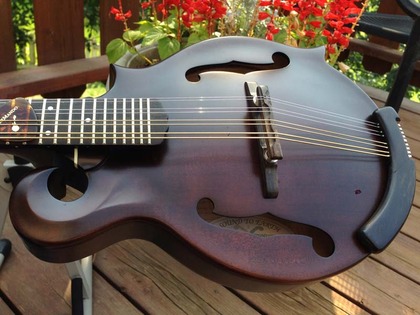 You think tensioning up an E string is frightening, try taking it up a 4th higher! Such is the case with the new Weber Soprano mandolin CGDA tuning we had the privilege of reviewing the past couple weeks.
The good news is we only broke one string, and better, drew no blood. Seriously though, the "sopranolin" was a treat and we have some nice things to say about the experience. Every mandolinist should have the opportunity to put one of these in his/her hands.
Get "high" with us as we wax poetic on Bruce Weber's personal Gallatin F-body soprano mandolin, now available through through the Weber dealer network.
Read review: Weber Gallatin Soprano Mandolin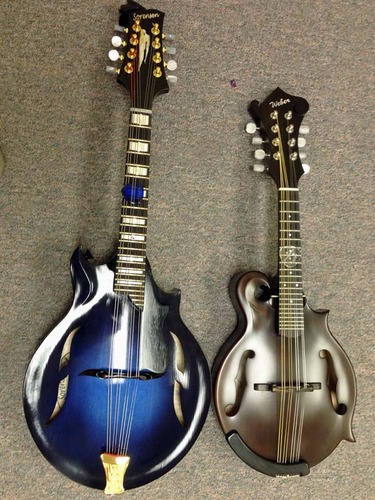 Size comparison with the Sorensen Sprite JM
Posted by Ted at September 3, 2013 5:12 AM