« Joe Carr Mandolin Cafe Interview | Main | New 3-note Mandolin Chord "Playing Cards" »

March 27, 2013 | The latest from Clark Mandolins
We had the chance to catch up with our old friend and long time site supporter, Boise Idaho wood miracle man Austin Clark after a wildly successful Wintergrass exhibit, now that he's back to a somewhat normal work routine. We were thrilled to share and exclusive look at some of latest and greatest in his shop, a JM5 jazzbox mandolin and a JM6 soprano guitar: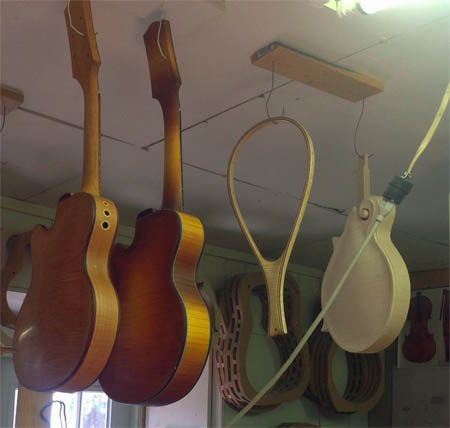 He weighs in, "These two instruments are going to be finished in a few weeks. The varnish is on, leveled and curing but I haven't French polished them yet. I am trying to wrap these two up as I dive into my next batch of three octaves and another JM5! The JM5 is a one piece back with cocobolo binding and a mahogany neck. The client asked for side ports, so it has the three bound ports you see in the picture. The JM6 (soprano guitar) is a bit larger bodied with a 15.875" scale length. That particular customer asked for a somewhat unique inlay, as you can see."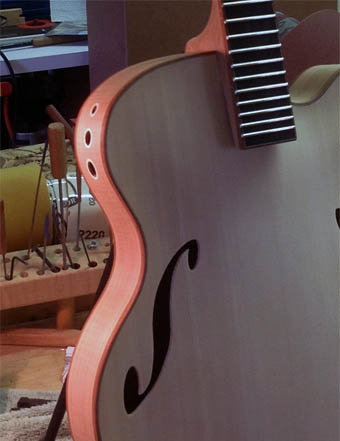 Asked about the funny, multi-stringed "instrument" on the right, he elaborates, "I have always hated throwing away my scrap wood, so as a side project in my "spare" time, I started making fishing nets and fly boxes a few months ago. Oddly enough, it seems to be turning into a side business. I started selling them mostly to my clients who know of or share my fly fishing habit, but more and more I am making them for other folks, too!"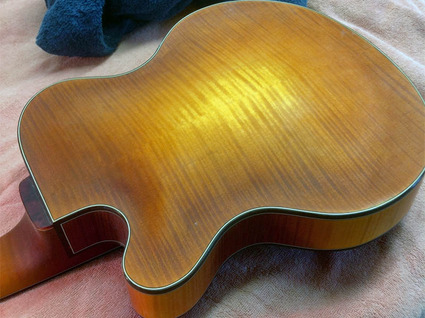 We've throughly enjoyed our own signature Clark JM5. Read more about it here.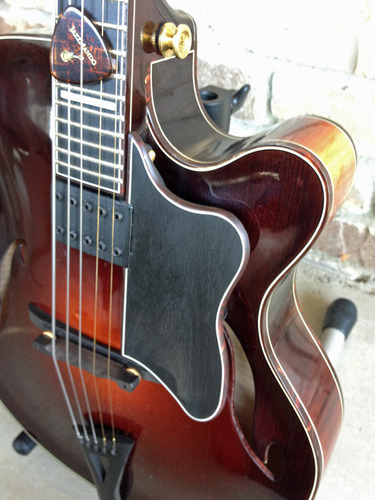 Builder website and purchase information: Clark Mandolins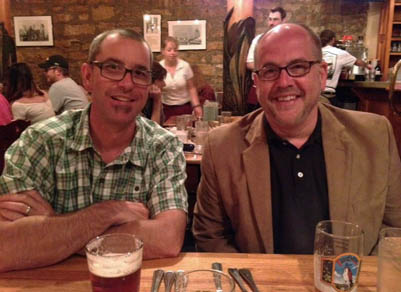 .jpg
Austin Clark with site author, Ted Eschliman
Posted by Ted at March 27, 2013 5:27 AM