« European Vacation. JazzMando heading to the UK | Main | Amazing video from Pyrite, MO mandolinist. »

March 29, 2012 | Century-old piano factory now home to a different kind of music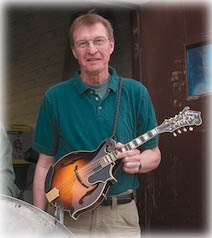 Terrific read in the DeKalb IL news "Midweek" on one of our favorite builders, Dale Ludewig. The midwestern U.S. luthier shares space in what used to be the Wurlitzer Piano Factory until 1979. Pianos, accordions, and even jukeboxes were made in the building, purchased in 1904.
Ludewig has worked out of the space since 1975, primarily providing custom wood cabinetry with a switch to building instruments around 2000 .
We've had the privilege of reviewing his cutting edge work. His instruments are known worldwide for their tone, and several for their unique color and cosmetics.
Read article: Century-old piano factory now home to a different kind of music
More in our Builders' Showcase: Dale Ludewig Emory Lester A Model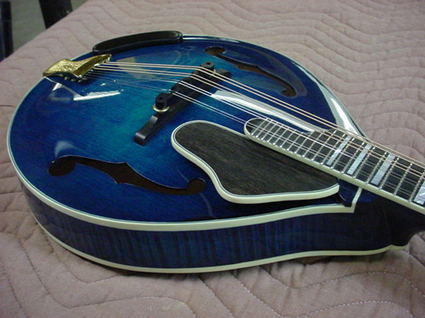 Blue Ludewig A-body mandolin
Posted by Ted at March 29, 2012 5:54 AM