« New to iTunes: Michael Lampert | Main | Last chance--flatwound string shootout special »

October 23, 2010 | Classifieds find: Old Wave Mandola w/Cedar Creek Case
We're a little dola fixated right now. There's nothing like the range of the mandola to produce rich fundamentals for jazz and accompany voice. It's a very satisfying range to listen to, and have vibrate in your lap.
We did a review on a lovely Old Wave A-body vintage sunburst mandola a few years ago, and this lovely instrument recently showed up on our radar in a seductive blonde incarnation. Seller appears motivated, as the $2100 is an extremely reasonable price.
Actually, it's kind of a steal: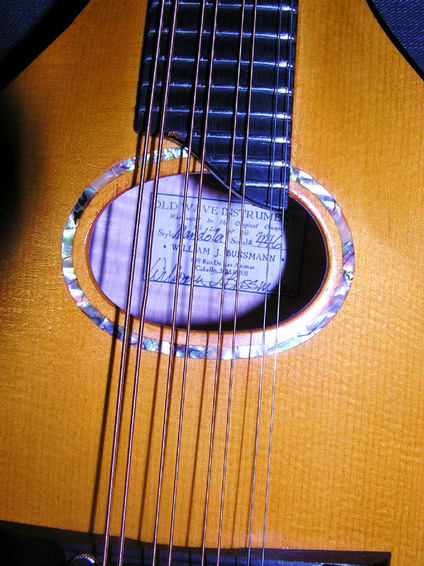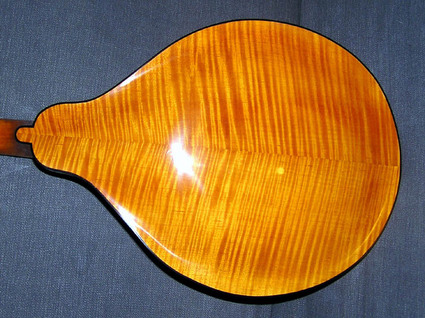 Yum!
Contact seller: Old Wave Mandola 446 w/Cedar Creek Case
Read archive review: Bill Bussman Old Wave Mandola
Trivia: Did you know the mandola featured on the package of JD-13 JazzDola flatwound strings is an Old Wave?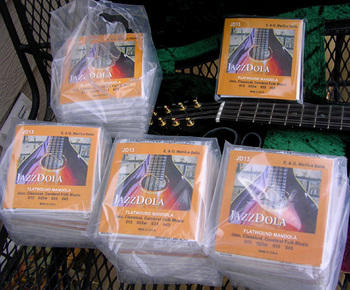 Posted by Ted at October 23, 2010 5:51 AM