« Two Clearance Rigel Mandolins | Main | The Fast Show "Jazz Club" »

April 14, 2010 | New Ribero H10 bandolim
We've been privy to some pictures from Brazilian builder Tércio Ribeiro of his new custom H10 10-string bandolim built for our friend, New Orleans mult-instrumentalist, John Eubanks. In addition to his teaching studio and work with Rick Trolsen and Gringo do Choro, John has recorded a good share of the guitar accompaniment tracks on our "Getting Into Jazz Mandolin" method book.
Tércio tells us John's bandolim features some improvements since the last H10 instrument (designed for Brazilian superstar Hamilton de Holanda), including a new kind of varnish gleaned from tips of Nilton de Camargo, a violin luthier that lived and worked in Cremona, Italy. "He showed me how to use the ancient natural resins mixed with shellac, on the same way of the best italian arch instruments. And it really get the sound better. I changed the shellac of the first bandolim I made to Hamilton and the one I made to Joel Nascimento and both confirmed that the sound grew up! I can say to you that my instruments got a new step with this mix of natural resins and shellac. I made some changes inside, braces, and outside. I'm doing a internal treatment with albumin and natural resins too. Hamilton came yesterday to my workshop to test drive the bandolim of John Eubanks and he said: 'he will be very very happy with this bandolim!'"
John was slinging his warhorse Rigel A+Deluxe last time we saw him in concert. We'll be excited to hear this new creation when it makes its trip north!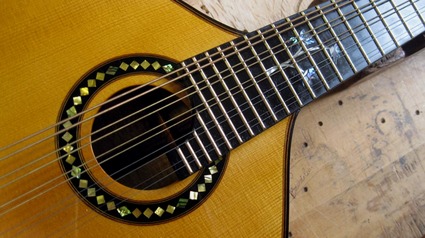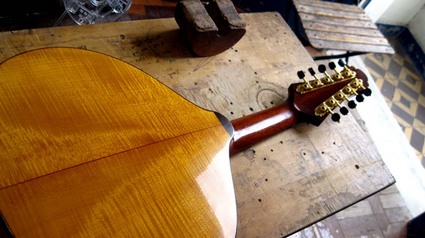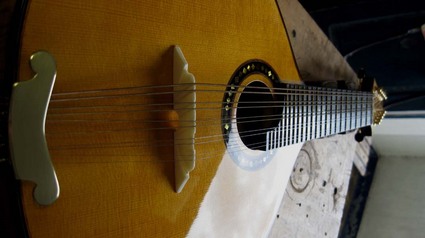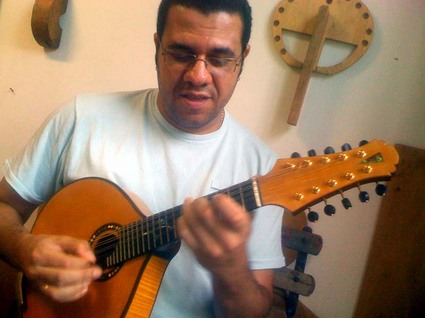 Read about builder: Tércio Ribeiro
Posted by Ted at April 14, 2010 5:49 AM