Making mandolin mainstream.


No longer confined to basic folk genres, any mandolinist aspiring to a broader comprehension of music, including swing, blues, pop, choro, broadway, and even classical can expand his/her playing and through a working knowledge of jazz fundamentals. This breakthrough approach in mandolin pedagogy takes four uncomplicated fretboard patterns (FFcP) and drills a physical familiarity into the player's fingers, softening the fear of upper frets and prepares for the harmonic alterations necessary for effective and intuitive playing of more complex contemporary music.
---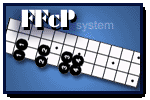 FFcP: An exclusive and revolutionary new way to access the entire mandolin fretboard. Start with Lesson One and move on to some more advanced techniques!



---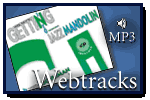 Webtracks: Extended audio support for Mel Bay's "Getting Into Jazz Mandolin" book. Includes free MP3 'jamtrack' accompaniment files and more performance material we couldn't fit on the CD!



---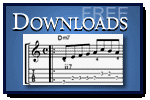 Downloads: Exercises to make you more comfortable with the mandolin and a better player. FREE! (Voluntary donations to offset webiste expenses accepted.)



---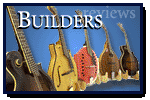 Builders: Some of the hottest up and coming cottage and small industry mandolin builders in the world. Our panelists document their insights and observations



---