« JazzMando Pick and String Alternatives | Main

November 11, 2015 | Another DeCava! Limehouse Blues
We posted a terrific Classified find a few weeks ago from New England builder James DeCava, his signature jazz-bodied 8-string mandolin. Confession: we ended up buying it and have simply been blown away by the quality craftsmanship, and the character in its tone. Strung up now with some Thomastik flawound strings, it may well be the best jazz sound we've ever encountered on a mandolin.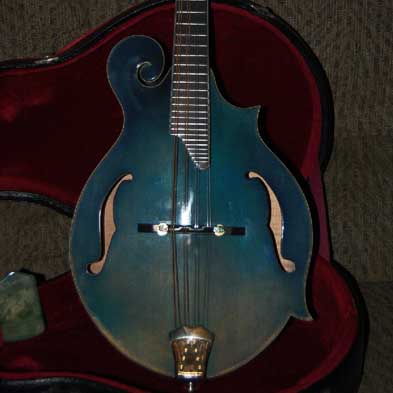 L'Artista "Limehouse Blues."
Now we need someone to save us from temptation and pick up the other instrument listed in the Mandolin Cafe Classifieds. This time it's his other signature mandolin build, the L'Artista "Limehouse Blues." We've been teased by the builder database overtime this instrument shows up on the front page of the Cafe, and now this one is looking for a home at a ridiculously low selling price of $2400!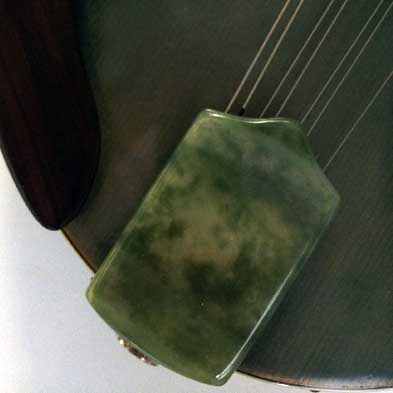 We dare you to beat us to the punch and pick this up before we do. We can vouch for the reputation of the seller having already done several smooth transactions with him.
From the ad description: "The instrument was inspired by the instrumental version of "The Limehouse Blues" performed by The Hot Club of France that helped to bring Django Reinhardt and Stephane Grappelli to the world stage. In addition to the unique color that appears to be somewhere between green and blue, there are a number of distinctive features of this mandolin including: Inlays include a Chinese Dragon on the front of the headstock, and Big Ben on the back of the headstock to represent the "Limehouse" section of London's Chinatown that served as the inspiration for the song. The mandolin construction features a red spruce top, figured maple back, sides and neck, with beautiful burl maple on the front of the headstock."
Cafe Ad: Limehouse Blues Mandolin
Builder Website: CeCava Guitars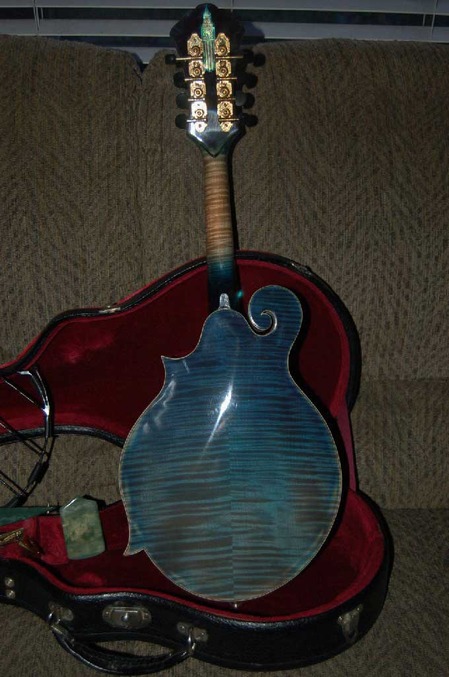 Did we mention--it's blue?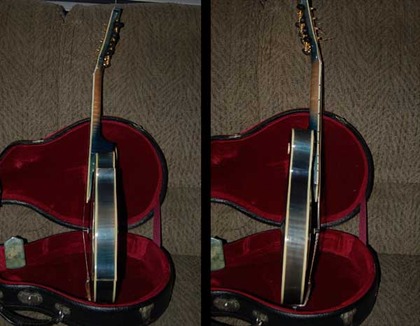 Posted by Ted at November 11, 2015 9:30 PM