« Sorensen Headstocks | Main | Mandolin Cafe Ball Caps Limited $12 offer! »

June 4, 2015 | Max and Lauri Girouard 10-string
We've been long overdue to check in on our Rhode Island friends, the innovative building team of Max and Lauri Girouard, and they've got some interesting things newly in (and now out!) of the oven.
Their latest is a drool-worthy blister sugar maple back and sides, black top 10-string mandolin. (Custom made Rubner tuners above.)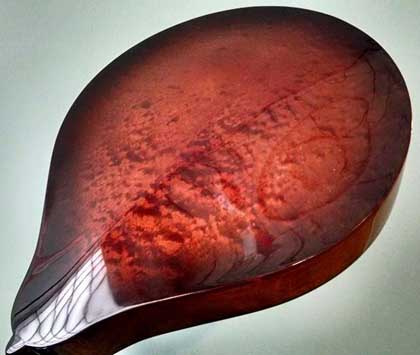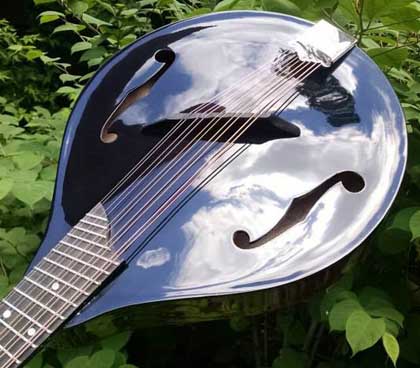 Of course the first striking aspect is the fanned fretboard (do not adjust your monitor!). We're well-documented fans, no pun intended, of this way of attacking the tension disparity of a five-course instrument, especially a double course.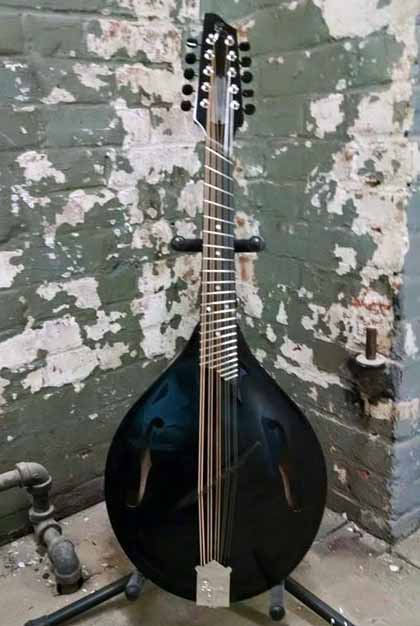 Word is out they have another one about done, and as far as we know, it's a spec build. We assume it might be up for sale, or another one built from scratch to your specifications. We enjoyed our own jazz voiced A-body 8-sring reviewed in our Builders' Spotlight. The Girouards have gone on to achieve international exposure and success.
Builder contact: Girouard Mandolins and Stringed Instruments, LLC
Pawtucket, Rhode island 603-475-7883
Email: Girouardmandolins@yahoo.com
Posted by Ted at June 4, 2015 5:23 AM