« Don Stiernberg; Jazz Mandolin Appetizers | Main | Punch Brothers cover The Cars »

May 23, 2015 | Giant Steps in C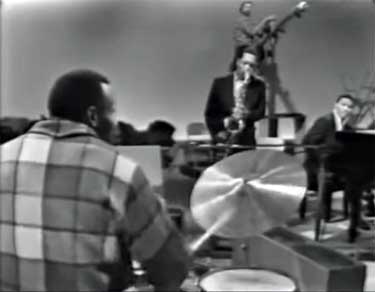 For those of us who like our harmonic vocabulary structure varied and complex, the following video is a scream, especially for the student who has eviscerated the classic Cotrane classic. Giant Steps is a virtual rite of passage for any advanced student of jazz. The fast moving Bebop changes requires a thorough grasp and intuitive map of 'ii V7 I' in almost every key.
Unless you play it in this auto-tuned parody version.
Video Link: Giant Steps in C [Live]

All due respect, this version reminds us of Bluegrass music. With tenor sax.
Hear original version: John Coltrane; Giant Steps
More fun: Giant Steps and the Bee Gees
Posted by Ted at May 23, 2015 6:56 AM