« Buddy Wachter: Hungarian Dances on banjo | Main | Giant Steps in C »

May 21, 2015 | Don Stiernberg; Jazz Mandolin Appetizers
Six years ago, Mel Bay Publishing came to us with the request to write a sequel to Getting into Jazz Mandolin. The editors wanted something a little more encyclopedic--more practical and less cerebral. We thought we were up to the task, but co-opted Don Stiernberg to co-write the book with us. As we got into it, several months later, it became obvious, this was really Don's book to write. His "from the trenches" common sense approach to jazz and improvisation from his workshops, along with his years of experience and tutelage with the great Jethro Burns and other legends in his early years were meant for this book. We consider it a privilege to be a part of the initial effort, but only Don could have crafted and ultimately finished something so practical and useful.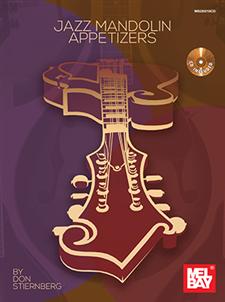 Don: "Over time I have come to realize that the 'appetizer' analogy neatly parallels approaches to improvisation I have presented in workshops and columns throughout the years, along with the way I go about making up solos on stage, at the jam, or in the studio. Many players in pursuit of the good notes have requested concrete examples ('things I can PLAY!') to balance along with theoretical explanations. That's what we have here. I hope you enjoy these melodies, and that they lead you to full servings of satisfying improvised melodic solos of your own crafting.
An appetizer is both a starting point and a small piece of something, something to try that may be new or unusual. The original premise of this book was to present new melodies to chord progressions commonly used by swing and jazz improvisors, in effect answering the question 'What should I play over this progression?' with 'Here, try this...' rather than a litany of scales or modes or other data. Your chef has also expanded the list of appetizers to include samples of how chords can be voiced for rhythm playing behind your fellow soloists, how chord progressions can be 'dressed up' with additional chords or substitutions, and a number of arrangements where melody and harmony are stated simultaneously (chord melody)."
Available in book/CD or ebook.
Purchase Amazon.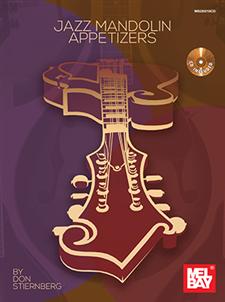 Posted by Ted at May 21, 2015 7:54 PM