« A Mandolin Player's Guide to Jamming; Carl Yaffey | Main | New review: Marty Jacobson »

April 24, 2015 | Tom Bekeny at the Festival of the Mandolins
We mentioned the release of west coast musician Tom Bekeny, "Jazzolin" nearly two years ago. If you are anywhere near the bay area and are planning to attend the Festival of the Mandolins in San Francisco this weekend, but sure to catch Tom and his Missing Man Quartet, Sunday April 26th.
The quartet will be playing straight ahead jazz and will be joined by drummer Aaron Hipschman. The stage is set with many other great mando-centric acts at the festival like Ashley Broder, the Aurora Mandolin Orchestra and Paul Kotapish.
The concert starts at 1:00 pm. Tom will also be leading a workshop at 12:00 pm that addresses some of the differences in improvising in a traditional Bluegrass style vs Jazz.
More information.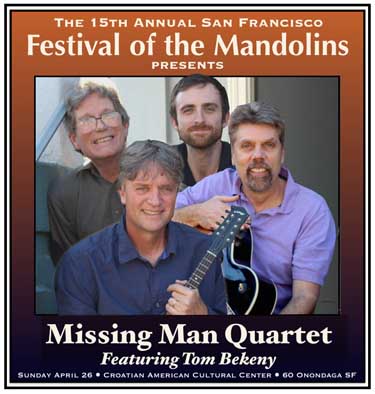 Purchase Jazzolin :
Amazon
CD Baby
iTunes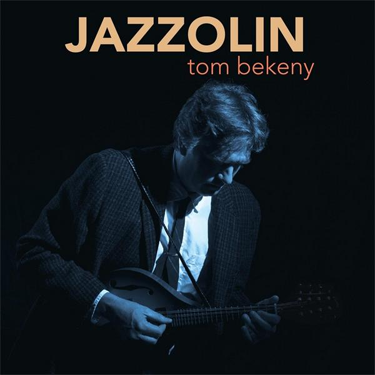 Posted by Ted at April 24, 2015 5:10 AM