« Free Arpeggio PDFs! | Main | J.L. Smith (5-String) Gold Emando. Ready To Go »

April 15, 2015 | Lucciano Pizzichini - Blues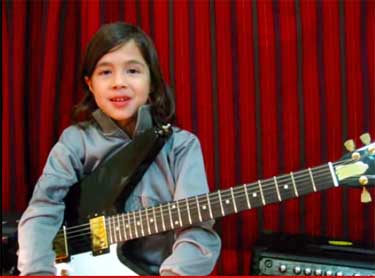 When you're 9 years old and learning guitar, just getting the four chords for "Louie Louie" is enough of a challenge. Then there's 9 year-old Argentinian prodigy, Lucciano Pizzichini (now 15).
If you thought going beyond the standard three chords of an elementary 12 bar blues is demanding, prepare to be discouraged. But impressed.
Video Link: Lucciano Pizzichini - Blues

He's a Gibson Guitar artist. Hope by now he has an L-5.
View Facebook Page.
Posted by Ted at April 15, 2015 4:45 PM