« Metallica Banjo | Main | Lucciano Pizzichini - Blues »

April 14, 2015 | Free Arpeggio PDFs!
In case you missed it last week, we reprised our two 7th Chord Arpeggios exercise, Major and Minor. You don't want your improvisation to sound like your practicing scales or arpeggios, but we believe you need to have these patterns in your fingers as starting points.
Express the harmonic vocabulary of the song melodically. Knowing these is the best way to do that!
Read article (includes two free PDF exercises!): Major 7th & Minor 7th Arpeggios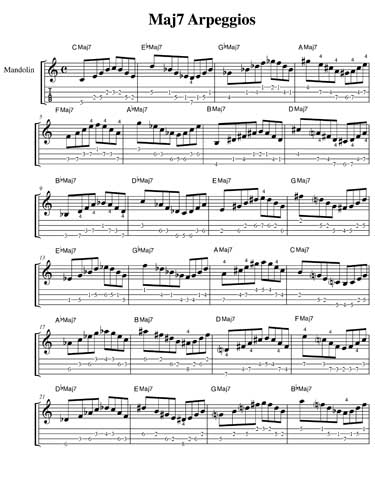 Posted by Ted at April 14, 2015 4:59 PM