« John McGann's Smart Fanned Fret 10 String | Main | Rolling up the neck with 7th chords »

March 2, 2015 | 31 years ago--Spinal Tap!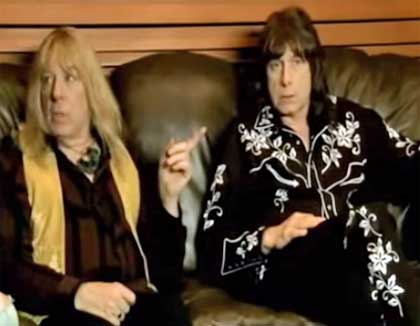 Being huge fans of the mockumentary, we had to pay tribute to the release of the arguably funniest movie about the rock life ever produced. Spinal Tap videos continue to resurface on YouTube, and the following does not fail to disappoint.
"The fact is, jazz is mistakes. You're playing it wrong...
Jazz is an accident. Waiting to happen. Glad to have happened..."
View Video: Spinal Tap on Jazz

"Miles Davis. He kept putting this thing on the end of his horn--to make it sound less like a trumpet.
What's wrong with him?"

Posted by Ted at March 2, 2015 5:43 AM