« Rigel Blue. Up for sale again! | Main | Deering Goodtime Tenor Banjo w/Deluxe Bag »

January 29, 2015 | 2015 Django in June features the return of Don Stiernberg.
The Django in June website has been updated for 2015 and is now ready to take registrations for full immersion Django Camp , June 16-21.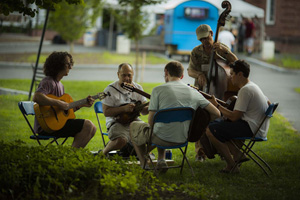 The first music camp in the US dedicated entirely to the Gypsy jazz tradition, Django in June offers an unparalleled opportunity to both dig deep and kick back with expert teachers and enthusiastic students of the style. Whether you want to build a strong Gypsy jazz foundation or take your playing to the next level, they offer guidance, inspiration and camaraderie at a depth you won't find anywhere else. The camp is held on the Smith College campus in Northampton, Massachusetts.
The instructional program for players of guitar, violin, accordion, mandolin, and bass, is offered by the same jaw-dropping musicians you'll enjoy in concert on the weekend. Staff of artists this year is internationally diverse, and includes jazz mandolin royalty Don Stiernberg again on mandolin.
Germany: Wawau Adler, Joscho Stephan and Sandro Roy
France: RP Quartet, William Brunard, and Ghali Hadefi
Holland: Tim Kliphuis and Rino Hooijdonk
Belgium: Tcha Limberger
Canada: Denis Chang, Damien Levasseur and Christine Tassan
United States: Don Stiernberg (mandolin), Dallas Vietty (accordion), Adrian Holovaty, Jeff Radaich, Jack Soref.
More information on all of these artists Artists and Staff
Dates: June 16-21. (Tuesday eve through Sunday morning.)
On-campus housing is available, private and recommended, meals are offered on-site as well. Most classes are organized into 4 broad level of ability, from novice to very advanced. Wherever you fall on the learning curve, you're welcome.
Early bird tuition rates are in effect through February.
Register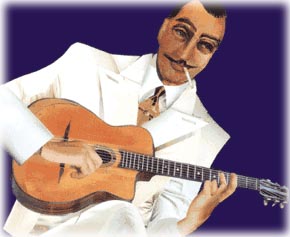 Posted by Ted at January 29, 2015 1:46 PM