« Hal Leonard to release 'The Real R&B Book' | Main | New Year's resolution »

December 30, 2014 | New Cobalt Blue JL Smith 5-string
We've sung the praises of the full-bodied quack of Florida builder John Smith's "JL Smith" 4- and 5-string instruments with their classic finishes frequently. These are a workhorse instrument, capable of rich tone and built with impeccable quality control--one of the best kept secrets in today's "Tele-mando" electric mandolin world.
We've had our own JL Smith Sea Foam Green 5-string over five years now. John recently posted aother classic color, Cobalt Blue commissioned by an eager Canadian customer on his Facebook page. His 4-strings start at $799, and you can choose from a number of pickup options. Smith enjoyed a glowing review in Vintage Guitar Magazine in October 2009.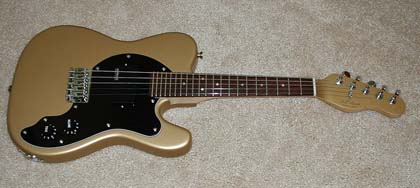 John offers a high quality, hand crafted instrument, and generously priced.
Builder website: JL Smith Mandolins
Read JazzMando Review: JL Smith 5-string Electric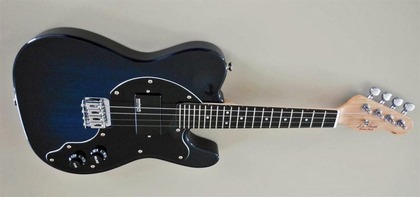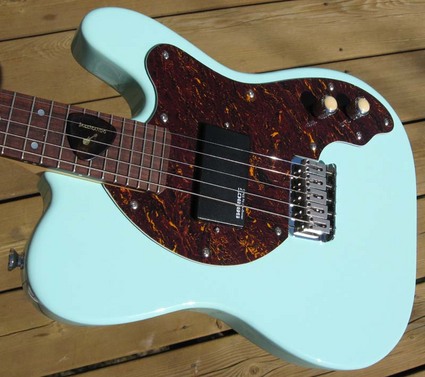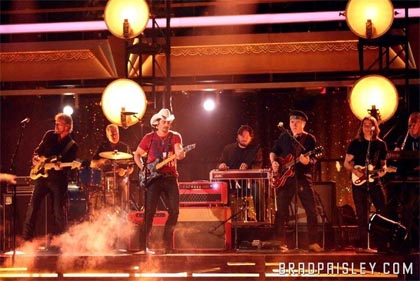 Brad Paisley Band. Far right, JL Smith 5-string electric mandolin
Posted by Ted at December 30, 2014 5:44 AM