« Burgundy-burst Rigel Q-95 mandolin | Main | Will Patton Ensemble; Time's Arrow »

December 19, 2014 | Mandolin Christmas Music List
What could produce better Yuletide festivity than our little 8-string wonder? Of course, the mandolin is perfect for delivering "that sound," subtle, unintimidating, acoustic purity. Our friends at the Mandolin Cafe have done our community a solid and developed a healthy list of decades of some of the best collections of Christmas music featuring the mandolin.
View & audition List: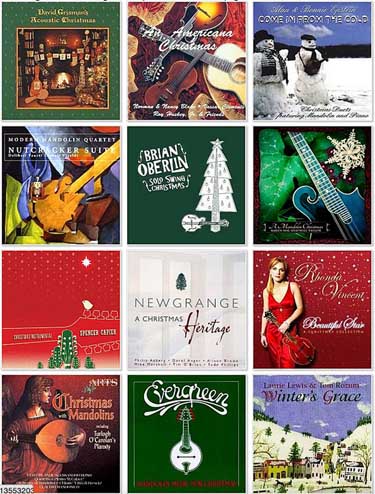 You can also sample full songs in the Cafe MP3 Page by selecting the Christmas tab.
Posted by Ted at December 19, 2014 6:04 AM