« TAB and audio for "Christmas Time is Here," Shelby Eicher | Main | Burgundy-burst Rigel Q-95 mandolin »

December 15, 2014 | Rest in Peace, Joe Carr
Our eight year span of writing articles for Mel Bay's Mandolin Sessions gave us the opportunity to spend time in communication with an industry legend. Editor Joe Carr was who was responsible corralling a rag tag group of contributors, and made the online webzine a golden free resource for readers to get some of the best on the internet. Joe had a passion and a knack for bringing complexity to the simple, for theory to the practical, and brain to pick, bow and fingertips.
We are saddened to year of his passing this last weekend. However, his legacy will live on in the hundreds of thousands of books and audio materials published and sold in his name. Not many have the opportunity to wield so much influence on folk musicians throughout the world.
We had the privilege of writing the preface to an interview published on the Mandolin Cafe recently. We've printed it below, but we encourage you to take the time to read more in the entire article.
Thanks, Joe, for making the world a better place with music.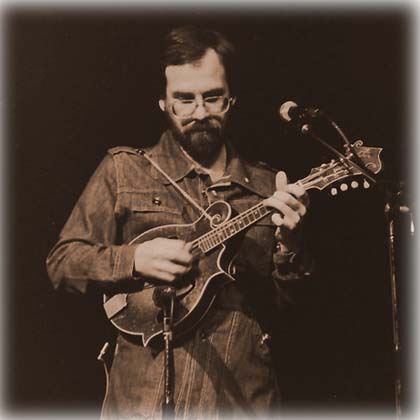 "Some artists influence the world in grand and obvious ways, from the stage with ovations and thunderous accolades and applause. Others do it more quietly, from behind the scenes, changing the musical world with more subtlety, one student with one book at a time, strategically and with a well thought-out sequential set of tips.
Such is the case with author/educator Joe Carr. With nearly one hundred titles to his name from publishing powerhouse Mel Bay, the prolific multi-instrumentalist has penned instructional materials in both print and video that have prodded tens of thousands of beginning and intermediate musicians down the path of aesthetic enjoyment and musical literacy on mandolin, guitar, banjo, and ukulele. He's covered the folk styles of bluegrass, country, swing, and gospel, for young, old, and everybody in between. With his catalog, it's unlikely anyone reading this hasn't worked out of or at least seen one of his books.
A performing career that has spanned nearly five decades, the Texan has taught at South Plains College in Levelland since 1984, and cut his teeth in the geographical hotbed of Texas Swing, touring and playing with Country Gazette and Roanoke in the 70s and 80s. He also edited the now defunct Mandolin Sessions webzine which remains in archive on the Mel Bay Publishing website.
Whether you've seen him on stage or not, the chance is very likely you or someone in your musical circle has been influenced by Joe Carr."
-- Ted Eschliman
Read Dan Miller interview: Joe Carr
Posted by Ted at December 15, 2014 10:32 AM