« D'Addario introduces new Chris Thile influenced EXP string set. | Main | Rest in Peace, Joe Carr »

December 13, 2014 | TAB and audio for "Christmas Time is Here," Shelby Eicher
We posted this five years ago, and it bears a timely reprisal. Frequent JazzMando contributor Shelby Eicher, offered us a clever rendition of the Peanuts cartoon classic, "Christmas Time is Here."
Shelby's known more for his Hall of Fame fiddling, but as a rabid Western Swing aficionado, he's taking to the 4-string plectrum, and in this case a jazz Mandola, designed and built in Tulsa around 15 years ago when he was playing with Roy Clark. Shelby reports, "He completed the instrument in 2001. All of the pickups that I tried in it were inferior. I had Seymour Duncan make me custom humbuckers last year and they are great although I only have the neck pickup in at this time. I'm still undecided whether to put the bridge pickup in or not. My scale length is 16 3/4. The woods are spruce and maple and the binding is Tulip wood. The A D G C tuning is awesome for Jazz. The more I play it the more I like the way everything lays on the instrument."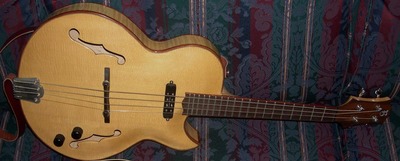 He's been gracious enough to include some TAB outlines for tips if you want to tackle it yourself, but understand it's performed in the CGDA mandola tuning when you listen. (Of course you can still play this on mando, it will just be a 5th higher.)
Enjoy audio:

Shelby Eicher: Christmas Time is Here.
Christmas Time is Here

TAB PDF.
Shelby and sons make up our favorite red dirt gypsy swing band, "Mischievous Swing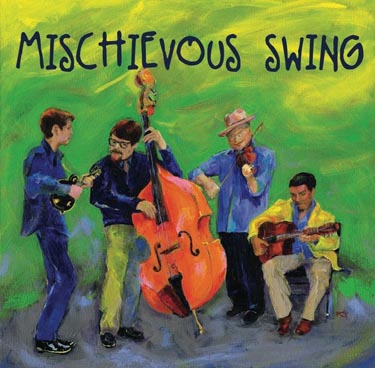 .
Posted by Ted at December 13, 2014 9:53 AM