« "Revoicing" a Gibson F5 Master Model | Main | Amazing Learning Breakthrough »

October 26, 2014 | Sorensen Green 2 Pt.
It's not easy being green. Unless you're a Sprite 2 point mandolin on the bench of SoCal master luthier Steve Sorensen.
We're pretty enamored of the instrument recently posted on Steve's Facebook page, a gorgeous green with the varnish curing and awaiting its French polishing.
We're a little biased, owning a custom Sorensen blueburst Sprite JM ourselves, which remains a prime go-to stage ax.
Read more: Blueburst Sorensen Sprite JM mandolin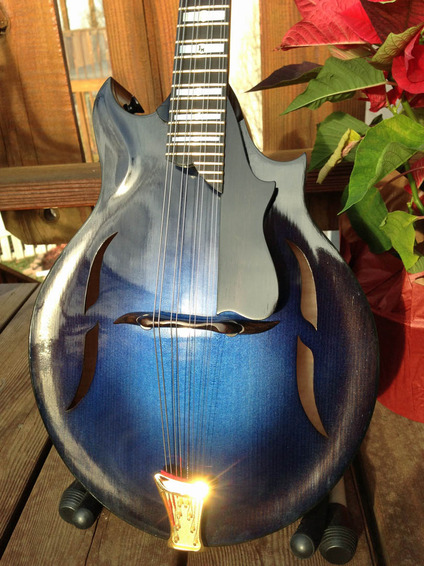 Builder's website: Sorensen Strings

Posted by Ted at October 26, 2014 4:14 PM