« Sierra Hull at breakfast | Main | Sorensen Green 2 Pt. »

October 24, 2014 | "Revoicing" a Gibson F5 Master Model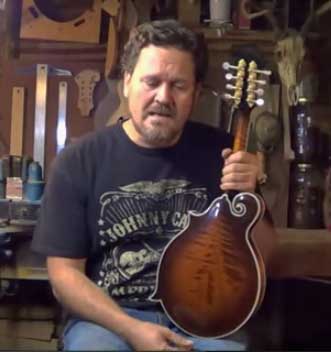 We've mentioned the hand craftsmanship of Tennessee builder Jonathan McClanahan almost 8 years ago. His specialty is the more traditional mandolin body shapes, having put his time in with Gibson mandolins and since then developed an international reputation for work on his own.
He's also in demand for repair and restoration, and we found this recent informal YouTube video fascinating. He takes an "odd duck" early 2000's Gibson production model and reworks it into a reasonably good professional model. Learn more about the nip & tuck in his steps to breathe new life into the instrument.
Video Link: Revoicing" a Gibson F5 Master Model

More information and pictures: Jonathan McClanahan "revoicing"

Posted by Ted at October 24, 2014 5:59 AM