« In the beginning. The origins of JazzMando.com. | Main | Zak Borden, Fall River/Elzic's Farewell »

October 1, 2014 | Aaron Weinstein Sparkles. Or Twinkles.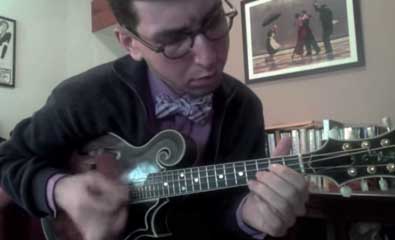 For most of us, watching Aaron Weinstein perform his chord melody magic is like striking a match in front of a caveman. We just had to post his latest video, an uber sophisticated approach to the pedagogical classic, "Twinkle Twinkle."
Marvelous!
Video Link: Aaron Weinstein; "Twinkle Twinkle Little Star"

Posted by Ted at October 1, 2014 8:01 PM