« Austin Clark: JM5 Pair pictures | Main | Chord sentences; 'ii V7 I' cheat sheet »

August 28, 2014 | Led Zeppelin classic voted best guitar lick
When you think iconic guitar riffs, there has to be a slew of different favorites out there, but somewhat among consensus, a panel from BBC Radio Two threw out about 100 licks to vote on, and 'Whole Lotta Love' by Led Zeppelin ended up at the top. These things always end up a beauty contest, driven by age, style preferences, and industry promotional machinery.
Still, it's an interesting exercise determining what riffs grab the average listener. Ultimately, it will define the instrument and put it in historical contest.
The top 10:
'Whole Lotta Love' - Led Zeppelin
'Sweet Child O'Mine' - Guns 'N' Roses
'Back in Black' - AC/DC
'Smoke On The Water' - Deep Purple
'Layla' - Derek and The Dominoes
'How Soon Is Now?' - The Smiths
'Down Down' - Status Quo
'Money For Nothing' - Dire Straits
'You Really Got Me' - The Kinks
'Money' - Pink Floyd
Read article: 'Whole Lotta Love' has been named the' best guitar riff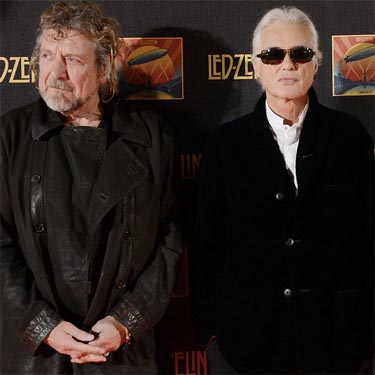 Question begged. What is the most iconic mandolin lick?
Posted by Ted at August 28, 2014 9:22 PM