« Led Zeppelin classic voted best guitar lick | Main | Purchase a shirt. Help us keep going. »

August 30, 2014 | Chord sentences; 'ii V7 I' cheat sheet
Hint: Every set of closed chords on a mandolin is movable. If you can get away from the open strings and your transposing skills are good, you can establish a chord vocabulary up, down, and across the fretboard. One set of patterns becomes an immediate cheathsheet.
We revamped our original 'ii V7 I' chord sheet a year and a half ago. If you haven't already downloaded it, here it is again.
3-note chords. Harmonically complete, sonically sound.
Important Chords!!
Download PDF:

Major 'ii7 V7 I' Blocks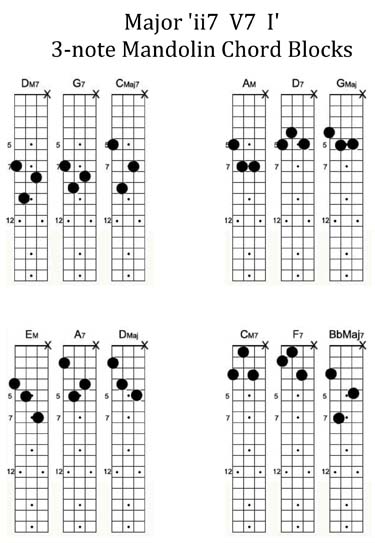 Spice them up.
Want to know more about the theory? Check out the original article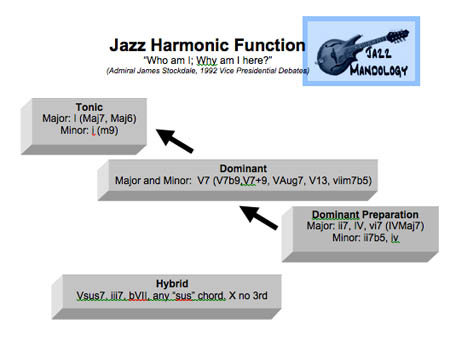 Posted by Ted at August 30, 2014 3:39 PM