« Does anybody really know what time it is? | Main | Led Zeppelin classic voted best guitar lick »

August 26, 2014 | Austin Clark: JM5 Pair pictures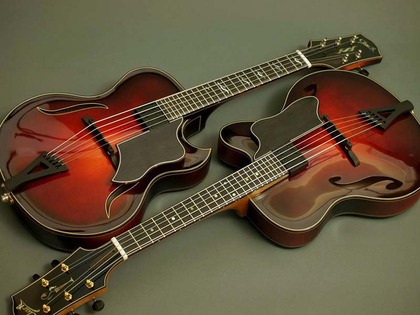 We couldn't help but steal these pictures from the Clark Mandolins Facebook page, but who could blame us? These recently completed fraternal twin JM5 guitar bodied 5-string mandolins are the bomb! We commissioned ours in September of 2012 and couldn't be happier now two years later, the personal craftsmanship of Idaho builder Austin Clark at his finest.
Story: Introducing: Clark JM5 guitar bodied 5-string mandolin!
Check more pictures at theJM5 Pair Facebook picture album
Hear ours in context...
Video link: Old Devil Moon

If Cherry Cola-burst isn't your thing, how about one in blonde?
Visit builder site: Clark Mandolins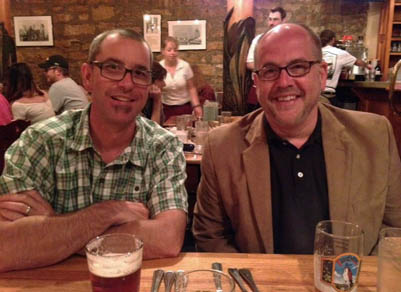 Austin Clark, Ted Eschliman in Lawrence, KS, 9/12
Posted by Ted at August 26, 2014 3:06 PM