« John Pizzarelli - The Way You Look Tonight | Main | California's Steve Sorensen »

August 15, 2014 | Reference Chords
Back in the days of vinyl hay days of shopping for stereo systems, we had a friend that carried a small selection of LPs with him to audition components. Speaker, tuner, needle, there were many variables in getting optimum sound, and it would behoove him to have a particular orchestral excerpt, jazz, or rock excerpt as a point of reference. It was an unbelievably good way of setting up a "control" in an auditory experiment.
Experienced mandolinists, consciously or unconsciously probably set up for an audition of a new instrument in a similar way, only armed with reference licks and "Lizard Ear Chords." The latter are ones you can play singly or in short progression to see how the instrument resonates without the distraction of a ton of notes. Feel and fretboard later, but first you must see what the instrument can do as far as sustain.
Our friend and fellow chord junkie, the legendary east coast jazz violin/mandolin phenom Aaron Weinstein recently shared with us one of his sonic discoveries. We wanted to share it with you, as it's a great candidate for this exercise. Enjoy:

Looking for more "Lizard Ear Chords?"
Find them in the MandolinSessions archives, Part 1 & Part 2
More Aaron Weinstein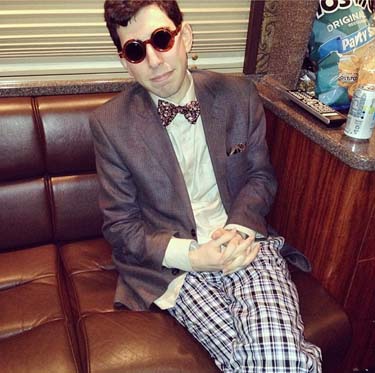 .

Posted by Ted at August 15, 2014 10:08 AM