« Final 'Reverse' Drills: Dorian/Minor Arpeggios | Main | Reference Chords »

August 13, 2014 | John Pizzarelli - The Way You Look Tonight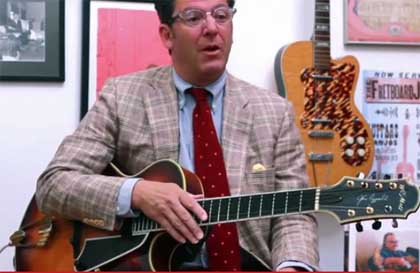 We've had the chance to see legendary guitarist John Pizzarelli in concert several times, and not only is he charming and personable on stage, he's a wealth of information and jazz lore.
The cat can play guitar too!
We're digging this recent Fretboard Journal impromptu recording. Notice how much real estate he covers on the fretboard of his 7 string guitar.
Video Link:John Pizzarelli - The Way You Look Tonight (Solo)


Purchase John Pizzarelli music

Posted by Ted at August 13, 2014 8:27 AM