« Jazz Quotes | Main | FFcP? Here's the book. 'Getting into Jazz Mandolin.' »

February 9, 2014 | Folkworks interviews Mandolin Cafe founder Scott Tichenor
Between the frenzy of appointments at the recent 2014 Winter NAMM show, Folkworks.org columnist Annette Siegel found the opportunity to interview Scott Tichenor, the creator of the world's greatest online resource for mandolin, the Mandolin Cafe. Scott outlines the amazing journey from high school teacher to internet mogul in this intriguing story.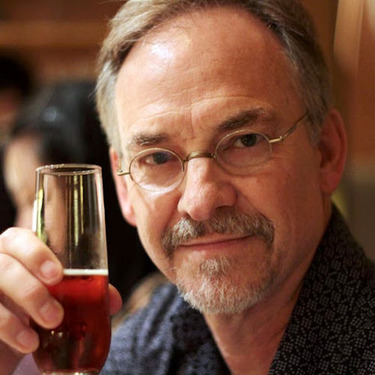 AS: What gave you the idea/inspiration to start the Mandolin Cafe?
ST: In 1994 I went to the Boston Macintosh conference and I bought the only book that was available in the industry on how to build a website...there was one book that I knew of. I read it cover to cover and started building a website. Someone from a music store had asked me to build a website. So I built something for myself first Mandolin Cafe. They looked at that and said Ok, build us a site. I was really hooked on it as soon as I saw it and the only other mandolin website was Dan Beimborn's (Mandolin Archive) and now we're working together. He actually disappeared from my life for about 10 years. Once I was ready to chuck it all, because I've been running off of a bunch of dedicated servers and I was getting a lot of traffic...this was in the old days when you shared servers. And he came in and got me a dedicated server and bailed me out big time. It's a big site and needs more than one person working it. I have a couple of people that help me.
Continue reading more:
Food for thought: The Mandolin Cafe at NAMM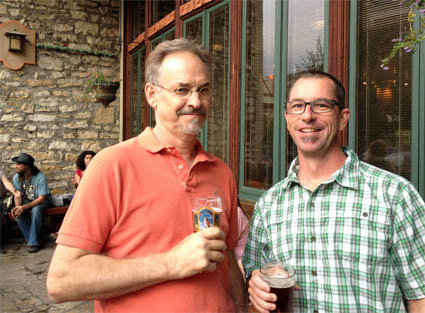 Scott Tichenor and Idaho mandolin builder Austin Clark
Posted by Ted at February 9, 2014 5:52 AM