« Nickel Creek Reunion 2014 | Main | Folkworks interviews Mandolin Cafe founder Scott Tichenor »

February 7, 2014 | Jazz Quotes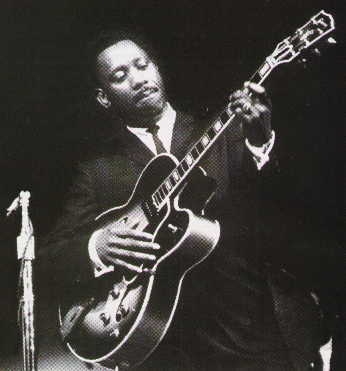 Wes Montgomery
We've enjoyed reading some of the quotations from famous musicians on the "A Passion for Jazz Music" resource website. Here are a few we selected:
Mose Allison - "The essentials of Jazz are: melodic improvisation, melodic invention, swing & instrumental personality."
Chet Atkins - "Do it again on the next verse & people think you meant it."
Irving Berlin - "Talent is only the starting point."
George Carlin - "Jazz musicians are only workers who will put in a full shift for pay & then go somewhere else & continue to work for free."
Milt Jackson - "If I'm not saying it in four choruses or less, then I'm not saying it."
J. J. Johnson - "Sometimes you need to stand with your nose to the window & have a good look at Jazz."
Charles Mingus - "They're singing your praises while stealing your phrases."
Wes Montgomery - "I never practice my guitar. From time to time I just open the case & throw in a piece of raw meat."
Victor Wooten - "Never lose the groove to find a note."
Homer Simpson - "Ahhh - those Jazz guys are just makin' that stuff up!"

---

More: Quotations Link


Posted by Ted at February 7, 2014 2:48 PM