« Unseasonably cool. | Main | New Clark JM5 mandolin. Blonde! »

April 25, 2013 | Bill Bussmann Desert Hardwoods
We're on record as big fans of New Mexico builder Bill Bussmann (Old Wave Mandolins), and one of the reasons is is bold use of native woods. He weighs in, "This week's wood hunt took me to southern Arizona, relieved a borderline wood hoarder of some of his fine pile of desert ironwood (Olneya Tesota), Catclaw Acacia (Acacia Greggii) and Mesquite Burl (Prosopis Velutina). If you're passing thru NW Tucson with this luthieran affliction, its worth a look, email for contact info, nfi, just solid stuff."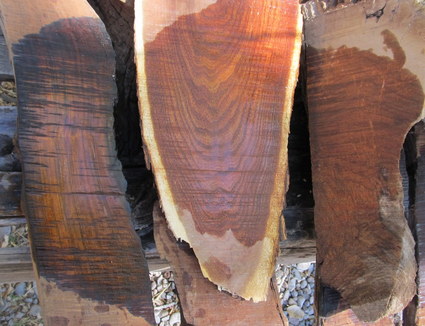 He's famous for his adornments in other Mesquite: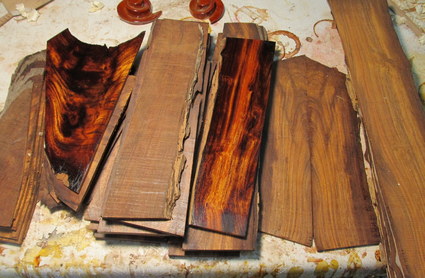 We encourage you to spend some time on his website and see some of the great, often cosmetically blasphemous creations from this mad genius. Builder photo page: Old Wave Mandolins
Check out our review on our own custom build, the Old Wave Solocomp JM 4-string jazz mandola.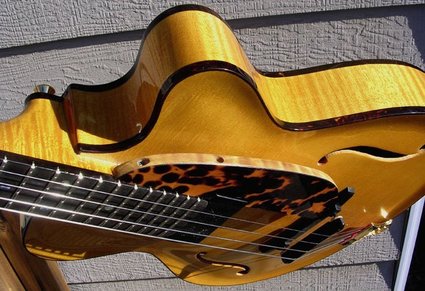 Posted by Ted at April 25, 2013 6:33 AM