« Hands across the water; trip to The Acoustic Music Company | Main | Bill Bussmann Desert Hardwoods »

April 23, 2013 | Unseasonably cool.
Certainly there were jazz mandolin projects prior to the year 2000. You had swing legends Jethro Burns, Tiny Moore, Johnny Gimble. There were other mandolinists who dabbled in jazz including the bluegrass infused "Dawg" music of David Grisman.
For us, a pivotal CD came in 2001 with jazz mandolin legend Don Stiernberg and his horn laden "Unseasonably Cool." A dynamic Chicago based rhythm section, it was great to finally hear the mandolin surrounded by (and competing with) winds and not confined to an all string based ensemble.
Take the phrasing and emotional delivery of Chet Baker, throw in a little "Jethro" chord vocabulary, some 30's & 40's innocence and charm, and you get one of the sweetest jazz recordings ever played on the mandolin. Sophistication that smiles, calculated composition that laughs, all brought to you by one of the nicest guys on the planet, "The Don."
We consider the 12 year-old recording a profoundly inspirational turning point here, one which became the spine of the site. Putting the mandolin on the level of traditional jazz instruments has been our calling. We'll give kudos to this and many more of Don's incredible discography.
Listen up: Don Stiernberg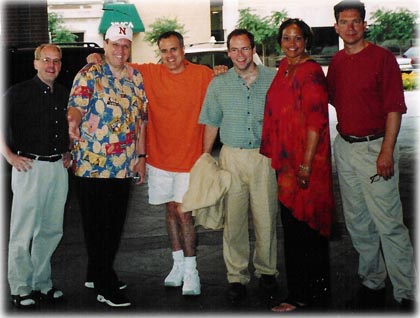 Don Stiernberg Quartet "Jazz in June" 2003
Posted by Ted at April 23, 2013 5:10 AM