« Tasty major landing chords | Main | Guitarra Baiano "Dia de Vida" »

March 7, 2013 | Mike Marshall Choro "must haves"
He's produced quite a number of CDs in colaboration with other great artists, but we have to say our favorite project is Mike Marshall's 1996 collection of Choros standards, Brasil: Duets (reissued 2005). Marshall teams up with jazz innovators like Bela Fleck, and Andy Narrell, and virtuoso bassist Edgar Meyer, offering the world a unique glimpse of the Brazilian Choro. Mike and company and their orchestrations do an impressive job of filling out the sound with only two instruments.
Folk music? Probably. Jazz? Without a doubt. Be warned; once you hear what Marshall does, you'll have to get inoculated for the Choro Bug!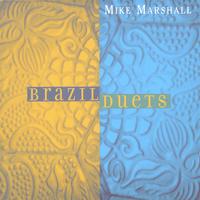 CD Baby Brasil: Duets
Also recommended: Mike Marshall & Choro Famoso
Nearly a decade after the release of this brilliant Duets project, Mike teamed up with some of Southern California's best Choro musicians. Punctuated with powerfully lush clarinet and rolling percussion line, his tone is as beautiful as it gets.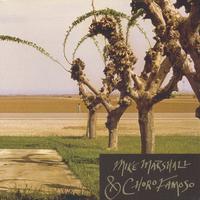 CD Baby Brasil: Duets

Check out more at the Mike Marshall Amazon Store
Posted by Ted at March 7, 2013 5:23 AM