« Mandolin Cafe Ball Caps back! | Main | One last Christmas song for 2012 »

December 23, 2012 | New NS Mini Tuner "Twin Packs"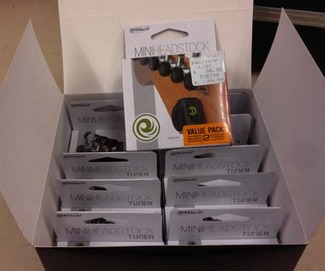 The Planet Waves NS Mini Headstock Tuner introduced two years ago has recently undergone an unannounced change. The old ones are being worked through distribution networks in single unit packages, but the just released Twin Packs already include a pair of the new version. With a third color (yellow for almost in-tune), they precisely react with a wide variety of stringed instruments while its low-profile design blends with the aesthetics of your instrument, concealing it from your audience. It's also possible to remount and reverse the screen 360 degrees. The highly sensitive piezo transducer and backlit display allow for even easier and accurate tuning in noisy, dim or well-lit environments..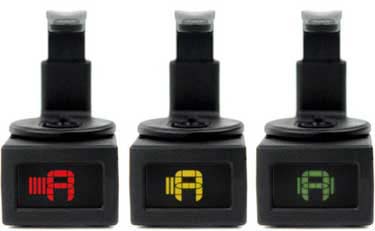 In our opinion, the no-contest best clip-on tuner for mandolin.
*Improved software for faster response and improved accuracy
*Reversible screen allows mounting in front or behind the headstock
*Tri-color backlit LCD screen makes it easy to tune in dark environments
*Built-in piezo transducer picks up instrument's vibration rather than sound
*Compact design blends into the aesthetics of instrument while adding considerably less weight than other headstock tuners
*Tunes acoustic and electric guitars, basses, mandolins, banjos and other stringed instruments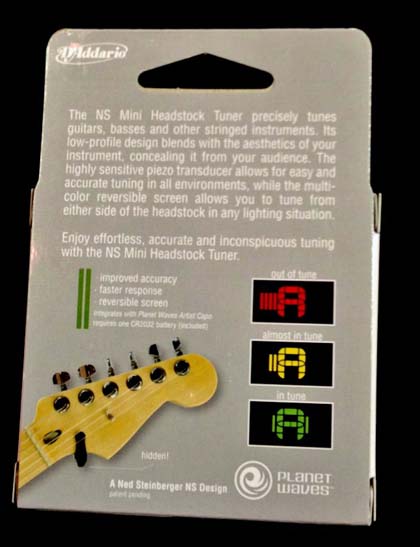 You have more than one instrument, right? We recommend leaving the tuner clipped, even when you have your instruments in the case. Now you can get them two at a time.
Purchase Information: New NS Mini Tuner "Twin Packs" Retail $58.99; Sale ($29.99)
Mention "JazzMando Free Shipping" in the comment field for free domestic shipping. (Canada and other International will be manually changed to $7.00 before CC is processed)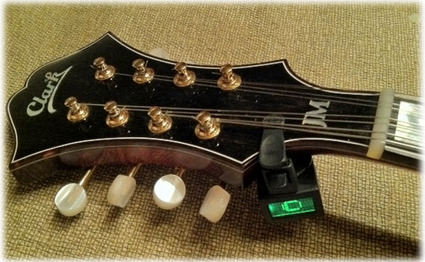 Posted by Ted at December 23, 2012 6:38 AM