« Austin City Limits - Grisman, Marshall, Burns, Moore, Gimble | Main | New NS Mini Tuner "Twin Packs" »

December 21, 2012 | Mandolin Cafe Ball Caps back!

Folks have had to wait for months while these have been out of stock, but just arrived at the MC warehouse in Kansas this week is the new shipment of Mandolin Cafe Ball Caps. Three fashion colors, Khaki, Charcoal, and adrenalin racing Red. Each order ships with complimentary Mandolin Cafe case stickers.
You'll see quite a few of these being worn around the JazzMando office. Most of the guys have at least two; we prefer the relaxing Khaki for outdoor activity, the darker elegant Charcoal for evening formal wear. Sometimes the red even makes one walk with a little spring in one's step.
Only $15.00 plus shipping, you'll want to demonstrate your affection for the instrument and this incredible online resource, the Mandolin Cafe Website, by donning one of these. They probably won't arrive in time for Christmas, but if you order soon enough, you can have them for your New Years Eve party!
Order information: Mandolin Cafe Ball Caps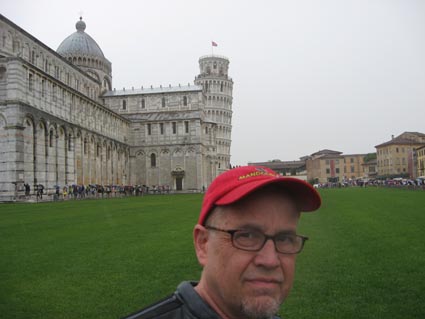 Seen around the world!
Posted by Ted at December 21, 2012 5:01 AM