« Blueburst Sorensen Sprite JM mandolin | Main | Mandolin Cafe Ball Caps back! »

December 19, 2012 | Austin City Limits - Grisman, Marshall, Burns, Moore, Gimble
There weren't many times the great mandolin legends of the 20th century Johnny Gimble, Tiny Moore, and Jethro Burns shared the stage. Possibly the best video documentary was a 1981 appearance "Mandolin Special" on Austin City Limits. The first 27 minutes of "warm-up" act with the David Grisman Quintet (including a very young Mike Marshall and Darol Anger) is also an incredible treat with the Dawg himself paying an endearing treat to the powerhouse fret trio.
Map out about 60 minutes to take this in. It's well worth the time to listen, study, and/or simply enjoy!
Video Link: Austin City Limits; Mandolin Special 1980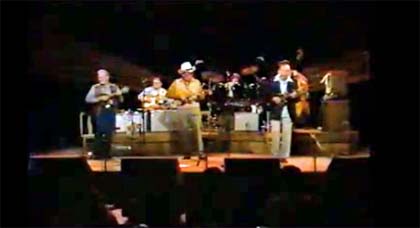 Download the classic Jethro Burns/Tiny Moore CD, "Back to Back" from Amazon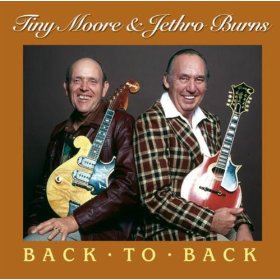 .
Posted by Ted at December 19, 2012 5:12 AM