« The end of JD13 mandola strings | Main | Paul Glasse 8 to 5 »

August 5, 2012 | MyRealbook.com
We mentioned this on the site two years ago, and the overwhelming popularity of eReaders such as the iPad make this resource even more appealing. Need a jazz chart PDF for a gig or practice? Want to have it immediately transposed for your library? Myrealbook.com is your answer.
Of course an app like iReal B will do a good share of this for you, but if you want to print paper or just another interpretation, there are over 1,000 songs contributed by working musicians at your fingertips, including search options for already published printed materials. Understand that this is not a fakebook with melody notated, to offer this feature would make the project cost prohibitive, with all the due legal responsibilities and royalty administration. Still, considering the cost (free), this is an excellent "go to" for songs you may not already have in your repertoire.
You can use this to print your own set of songs!
Visit website: MyRealbook.com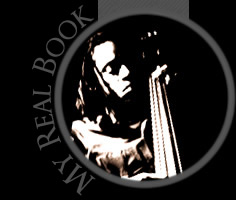 If you are unfamiliar with this format, check the helpful page on how to use free jazz charts.
Example: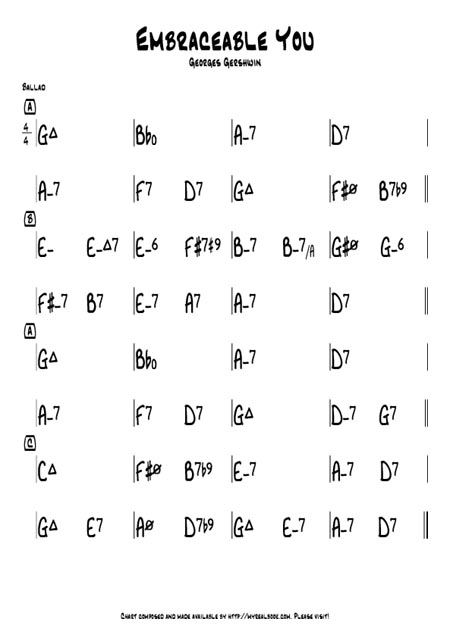 Posted by Ted at August 5, 2012 8:24 AM