« JazzMando Tote Bag | Main | 10 Questions For Jason Anick »

June 30, 2012 | Signature 2-point magic, Brian Lock
Two years ago, we had the opportunity to review an astounding 2-point mandolin by Pecos, New Mexico builder Brian Lock. The southwestern US artisan started out self-trained, his building was later nurtured by experiences with a mandolin power trio consisting of John Monteleone in 2005, Mike Kemmnitzer ( Nugget) in 2006, and with Steve Gilchrist in 2009, later honing his own line of mandolins.
Read July 2010 review: Brian Lock Two-point mandolin
Robins egg blue New Brian Lock "La Mer" Two-point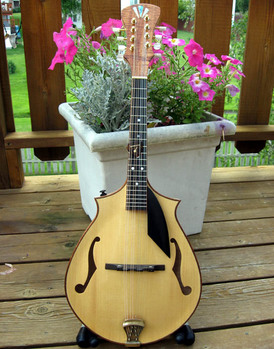 Builder website:
Lock Mandos

Contact builder:
Brian Lock
Phone: (505) 629-5186
brian@lockmandos.com

Take the time to check out the In-stock listings on his site. There are some intriguing instruments available, and he's featuring a limited 10% off sale on some of these beauties.

Read up on other world class mandolin builders: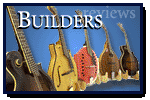 Posted by Ted at June 30, 2012 5:07 AM