« Signature 2-point magic, Brian Lock | Main | Jonathan Mann Interview »

July 2, 2012 | 10 Questions For Jason Anick
We've enjoyed our collaboration with the Mandolin Cafe on in-depth interviews of some of the best jazz mandolin pioneers in the world, and our most recent is no exception. We've checked in with Paul Glasse, Don Julin, Aaron Weinstein, Will Patton, Don Stiernbergand the late John McGann. What a privilege to get into the heads of these great thinkers.
Our latest installation is from rising star, swing fiddle/mandolinist Jason Anick, who though he's not quite as well known now, I'm sure you'll agree with us he's on the fast track to greatness. Anyone good enough to tour with the likes of John Jorgensen and Robin Nolan, let alone accept a teaching position at the prestigious Berklee School of Music has some street cred to be reckoned with.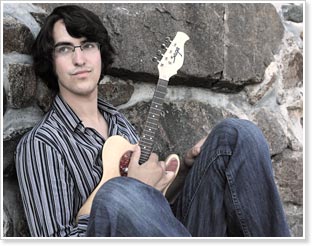 Read through the interview and click on the MP3s and vids and you'll see what we mean. We can't wait for his next CD!
Link: 10 Questions For Jason Anick
Purchase CD: Jason Anick, Sleepless
iTunes
Posted by Ted at July 2, 2012 5:11 AM