« Clacky, Clacky and how to make a mandolin not sound like a guitar. | Main | European Vacation. JazzMando heading to the UK »

March 25, 2012 | An Evening in the Village: The Music of Bela Bartok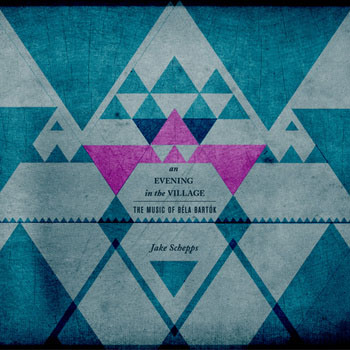 We've mentioned Jake Schepps here on the site in a 2007 review of his project with mandolinist Matt Flinner, Ten Thousand Leaves.
Just a heads up, in celebration of Bela Bartok's 131st birthday you can download the latest album of the forward-thinking banjo sensation for free today only, 3/25/12. The album features the Matt Flinner Trio (plus Schepps), Grant Gordy (of the DavidGrisman Quintet), Ben Sollee and more. You can get the album at the following link: An Evening in the Village: The Music of Bela Bartok and enter $0 at the checkout.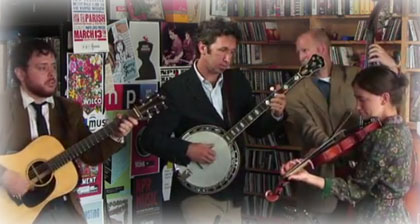 More about the album:
Pop Matters.
Wall Street Journal .
Or watch some of it here on NPR's Tiny Desk Concert (Matt Flinner not in video):
Video link: Jake Schepps' Expedition Quartet: NPR Music Tiny Desk Concert

Purchase more music from Jake Schepps
Posted by Ted at March 25, 2012 6:45 AM