« It Might as Well be Spring | Main | An Evening in the Village: The Music of Bela Bartok »

March 23, 2012 | Clacky, Clacky and how to make a mandolin not sound like a guitar.
Probably more the majority than anything, the mandolinist who comes from guitar origins. On the surface it makes sense, frets, pick, wood and steel--why not just play the mandolin like a guitar?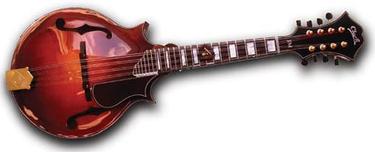 There's some great discussion over at the Mandolin Cafe Forum, and some of the best advice you can take home with you we've heard in a long time. Why you can't strum accompaniments the same. Why you need to develop your single note melody voice. Why cross picking is a vital tool in a mandolin identity. It ain't all just about the tremolo!
Read the posts and join in on the discussion. We'd like to hear your thoughts!
Link: Mandolinist, or guitarist playing mandolin?



Also from the JazzMando archives:
A common mistake. Clacky, clacky...
The mandolin. A place in the world.
Posted by Ted at March 23, 2012 5:27 AM