« A little bird told me | Main | Supercharging your playing. Ten years of FFcP. »

March 11, 2012 | Django in June temporary registration discount.
We mentioned in January, the popular New England Gypsy Jazz festival, Django in June known to have featured some of our favorite JazzMando dignitaries, the likes of John McGann, Jamie Masefield, Aaron Weinstein, and Jason Anick. We pointed out this year's mandolin clinician is perennial jazz mandolin royalty Paul Glasse to the list.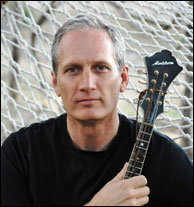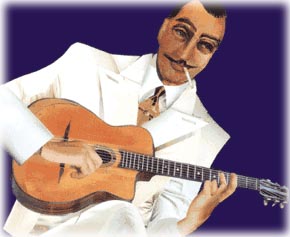 Early registration technically runs out the 15th, but camp coordinator Andrew Lawrence is offering JazzMando fans an extension through April. Starting the 15th of March regular cost of Camp will go up by $30 and continue to do so every month till June. Here's the offer: if you are hoping to make it to Django Camp this year, even if you are not 100% certain you can make it, all you have to do is mention the JazzMando special, and camp director Andrew will extend the early-bird period for you for the remainder of March.
Pre-register any time before April 1st at no cost increase.
Link: Django in June 2012
Download free Paul Glasse tracks by signing up on his ReverbNation mailing list.
We've heard from many readers the camp is a big hit--well worth the investment of time and minimal tuition. Highly recommended; if you haven't already experienced Django in June, this is the year to make it happen.
Posted by Ted at March 11, 2012 6:03 AM